Engineering World Health employs few staff and also depends upon volunteers to contribute to our mission. Please contact us for details.
Leslie Calman, Ph.D.

Chief Executive Officer
Leslie Calman brings an extensive background in nonprofit leadership to Engineering World Health. For five year she was the Executive Director of Mautner Project: The National Lesbian Health Organization, whose mission is to improve the health of lesbian and bisexual women and transgender persons through direct and support services, research, education and advocacy. Leslie led the Project through an impressive turnaround by strengthening programs, streamlining expenses and building new sources of funding.
Previously, Leslie served in leadership positions at the International Center for Research on Women/ICRW (Vice President of External Relations), the NOW Legal Defense and Education Fund (Executive Vice President), and Barnard College (Director of the Barnard Center for Research on Women), where she also was a professor of political science and women's studies.
Leslie is a graduate of Barnard College and has a Ph.D. in Political Science from Columbia University, where she studied comparative politics, social movements, and South Asia. She has written two books and several articles on social and political movements in India, and lived in India for two extended periods of time to conduct research on those books. She has been widely quoted and interviewed on national media.
Ed Hutton
Chief Operating Officer
Ed has held various positions of increasing responsibility and executive leadership at NCR, AT&T, Ericsson, EMC, and Harris. He has also lead successful venture-funded start-up companies and turnaround efforts. His early experiences include living abroad while in the United States Army Medical Corp. He is a graduate of the University of South Carolina, where he earned a bachelor's degree in electrical engineering and was inducted into Tau Beta Pi. He is an honor graduate of the US Army Medical Equipment and Optical School and a CBET.
He lives in Chapel Hill, NC, with his wife Mary Anne. He is an instrument-rated private pilot, loves piano, and is a community volunteer. A high technology leader, Mr. Hutton's affiliation and associations are a vibrant network of contacts, customers, and colleagues with whom he has worked to build successful teams, relationships, and companies.
Dan Hardy, C.B.E.T., C.R.E.S.
BMET Coordinator for Ghana

The BMET in Ghana project is being implemented by Daniel Hardy, CBET, CRES, as the Country Coordinator for Ghana. Dan has nearly 30 years' experience in Clinical Engineering and various increasing management responsibilities. He has managed hospital medical equipment maintenance shops and taught BMETs in developing countries before. Dan has worked as a project manager in the field and consultant for HTM and medical equipment in developing countries.
Justin Cooper, M.S.E., C.B.E.T.
BMET Coordinator for Honduras
Justin manages the day-to-day operations of the BMET Training Program in Honduras. He joined EWH in April 2009 as a Student Programs Coordinator, and is excited to be involved in training BMETs abroad since July 2010. He has worked with EWH in Haiti, Ethiopia, Honduras, Ghana, and Rwanda. Justin has taught electronics and computer skills at the university level in the US and through the EWH BMET training program in Rwanda and Honduras. He completed his graduate degree at Tulane University in April 2009 with a Masters thesis project in robotics.
Ben Fleishman, B.S.
Student Programs Manager
Ben joined EWH in November 2011 after working in Tanzania as an on the ground coordinator for the Summer Institute. He is an alumni of the 2009 Tanzania Summer Institute and held leadership roles in Engineers With Out Borders at Clemson University, where he received his BS in BioEngineering in 2009. His senior design project was a low cost disposable scalpel for the developing world. He has worked with students in Vietnam, Mexico and Clemson teaching seminars, labs and leading research projects. In his spare time Ben enjoys spending time outdoors and technical projects such as building bikes and modifying cars. His unique combination of student leadership experience and technical skills makes him the ideal choice to manage and expand our Summer Institute programs.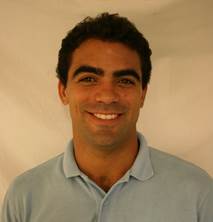 Carlos Amaral, Ph.D.
Student Programs Coordinator
Carlos joined EWH in May 2013 to help with the student programs, especially developing STEM activities and university Kits. He has worked for 3 years as a clinical engineer/instructor in West Africa at Mercy Ships and taught biomedical engineering, control systems and industrial instrumentation for 3 years as assistant Professor in Brazil. Carlos received a bachelor's degree in Electrical Engineering and a Masters in Biomedical Engineering from the Federal University of Technology – Paraná (Brazil) in 2001 and 2004, respectively. He finished his Ph.D. in Biomedical Engineering at the Technical University of Munich (Germany) in 2008. Prior to attending graduate school, Carlos worked at Siemens in Brazil/Germany designing electronics circuits and working for Schlumberger as a process engineer. His hobbies include hiking, swimming and playing musical instruments.
Jessica Baker, M.A.
Manager, Communications & Development
Jessica joined EWH in June 2013 after completing her masters in American Studies at the University of Alabama, where she focused on the intersection of science and American culture in the 1930s. She is a graduate of Sweet Briar College, where she earned her B.A. in English and Creative Writing and was inducted into Phi Beta Kappa. She brings her previous experience with nonprofit organizations in Washington, DC, as well as several years' experience with social media, and has been a long time resident of the DC metro area.
Rony E. Meza, M.B.A.
On-the-Ground Coordinator, BMET Honduras
Rony is native from Tegucigalpa, M.D.C. He joined EWH in August 2010, and has held various positions leading operations and programs for several financial institutions: The World Bank, UNDP and several US non-profit organizations in Honduras. He loves to work with American professionals who are committed to help the poor people of his country with whom he has led several humanitarian mission trips to assist victims of natural disasters nationwide, and his highest desire is to apply his faith in God, hard work and loyalty to give his family the opportunities he didn't have.
Milton Axcel Cruz Aguilar
Administrative Assistant and Curriculum Translator, BMET Honduras
Axcel was born in 1976 in Honduras. He moved to the U.S. in 1992 where he completed high school in 1994 and joined the US Navy in 1996. He was stationed in Yokosuka, Kanagawa, Japan on board the USS Independence (CV-62) and was an ABE (Aviation Boatswain-mate Equipment) specialized on Catapults. In 2001, Axcel left active duty to start working as an independent business man in Japan and Colombia for 9 years. In 2009, he started working in INFOP in Tegucigalpa, in the Public Relations and Protocol as a Protocol Officer, where he was recruited to work with EWH on the BMET Training Program in Honduras. He is currently getting a Degree as a Language Teacher specialized in English and Spanish.
Steven Goeby, B. Eng (Mech), Dip. Ed
BMET Coordinator for Cambodia
Steven is a Mechanical Engineer with over a decade of experience in Design and Development having worked for Ford and GM as well as a number of Automotive Tier 1 suppliers. He is also a qualified and experienced Secondary Teacher in Physics, Science and Mathematics. After moving to Cambodia to live with his family in 2009 he developed a deep affection for the people and the country - and now as Country Coordinator for the Cambodia BMET program, he brings a passion for training and engineering, as well as strong knowledge of the local culture.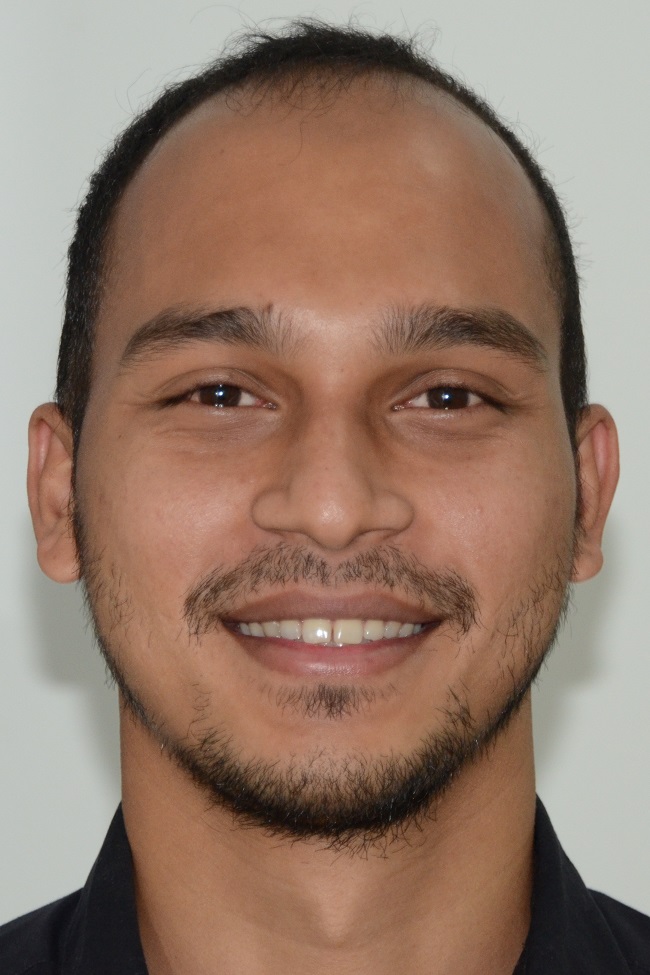 Dhritiman Das, M.S.

BMET - Mentor/Trainer

Dhritiman joined EWH in January 2014 to work in Ghana and Cambodia after relocating from the States. Prior to working with EWH, Dhritiman worked as a BMET and researcher at several healthcare institutions and hospitals in New York and India, where he developed a deep passion for working with medical equipment.
He graduated from Sathyabama University in India as a Biomedical Engineer in 2008 and later in 2012 he completed his Masters from City University of New York. He developed biomaterial for artificial skin repair as part of his Master's Thesis. Dhritiman has attained further training certification on troubleshooting and maintenance on a range of ICU and OT equipment. Dhritiman has a strong passion for Healthcare Technology Management.
When he is not mentoring technicians, he likes to travel and attend music concerts, and enjoys playing pool, cycling, and kayaking.
Sarith Sam An Hun
On-the-Ground Coordinator, BMET Cambodia
Sarith joined EWH on March 2011 as a part time translator also assisting with administrative tasks. He is now a full time On The Ground Coordinator. Sarith brings 16 years experience working within non-profit NGO hospitals in Cambodia and 3 years teaching in the national medical school. He also currently serves as Chairman of the Cambodian Association of Radiological Technologists and as such has strong links in with the major hospitals across the country.
Theodore Amponsah
On-the-Ground Coordinator, BMET Ghana
Theodore joined the Ministry of Health on the 3rd December, 2001 as an Technical Engineer. He completed a series of in-service technical training as well as manufacture training programs in Spain, Italy, Denmark, Switzerland, Germany and few African countries. In the year 2006, he furthered his education to obtain the BE. in Biomedical Engineering and rose to the current position of Biomedical Engineering Manager. He is the head of Life Support Department of Biomedical Engineering Unit (BEU) under the Ministry of Health and joined EWH on 6th June, 2011 as OTCG, Ghana.
Pat Bell
BMET Coordinator for Rwanda
Pat joined EWH in May 2013 assisting with the SI Program and COE work in Rwanda. He is a graduate from the US Army Medical Equipment and Optical School and a graduate from Regis University. He has spent 34 years as a Biomedical technician. He is a retired Sargent First Class from the US Army serving for 22 years. He has held many positions in the Diagnostic Imaging repair sector. He was Director of Clinical Engineering at the University Mississippi Medical Center, and served as a Client Service manager for Siemens Medical Solutions. He is married to his wife Pamela and resides in Freetown, Indiana. He enjoys his spare time woodworking as well as hunting and fishing.
Costica UWITONZE
On-the-Ground Coordinator, BMET Rwanda
Costica is a native Rwandan. He joined EWH in September 2009, when the EWH BMET program started in Rwanda. Costica has 11 years experience in clinical engineering. He has managed different hospital biomedical equipment shops such as the military hospital and worked as a consultant for different hospitals in both Rwanda and Burundi. Costica has also consulted for the Ministry of Health. Costica graduated from Valley View University's BMET program in Ghana and has continued his education in South Korea. He has also attended numerous manufacturer's training courses; studying abroad in: Germany, Spain, Denmark, China, Sorvakia, and South Korea. Costica has worked intensively and tirelessly to improve healthcare engineering in his country.