To be effective in responding rapidly and comprehensively to requests for assistance, EWH depends upon a small but very committed staff supported by interns and volunteers. We welcome your involvement. Please contact us for more information about any positions.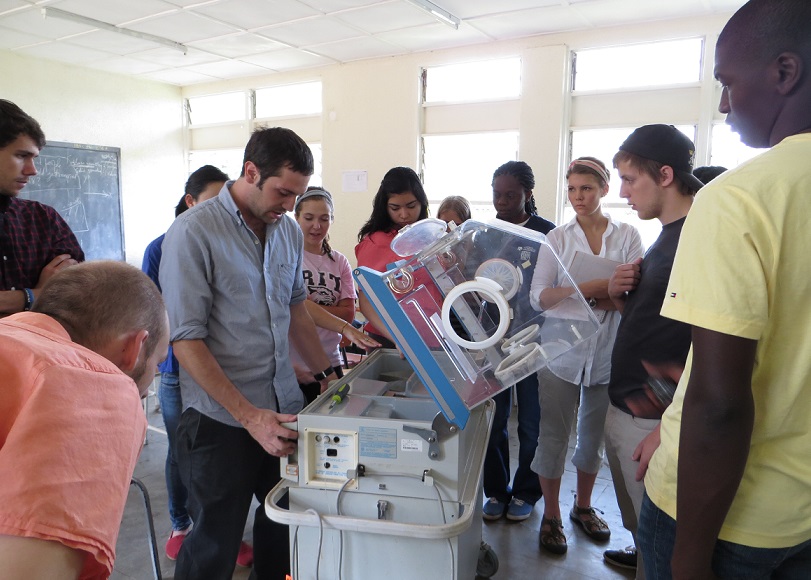 Jobs
We are always interested in receiving resumes from highly qualified individuals with experience in global health and biomedical technology.
2015 Summer Institute On-The-Ground-Coordinator
Each summer, EWH hires On-The-Ground-Coordinators (OTGCs) and OTGCs who are also TAs for our 2015 Summer Institutes. This is a 5 or 11 week position in Nicaragua, Tanzania, or Rwanda. The OTGCs work in the SI country to manage logistics and communications between hospitals, homestays, students, EWH and our university partners. TAs will assist the instructor during the first month's biomedical equipment training course. OTGCs may also assist students with equipment repairs. The recruitment process for Summer 2015 is now closed, but for more information in the future, please click here.
Internships
From time to time we have opportunities for interns. In the past, interns have helped us with business planning, marketing strategies and legal issues. For information about what is currently available, please contact us.
Volunteer positions
We welcome volunteers, especially student engineers, recent graduates, and retired engineers and BMETs. A great way to get involved as a volunteer is to form or join and EWH Chapter. Past volunteers have helped with the EWH Kits program but some have also had the opportunity to travel to developing countries to assist local coordinators of the Summer Institute program. Additionally, we are always looking for volunteer instructors to help teach our BMET Training courses.