Supporting Affiliation - Cost: $50
Supporting affiliation is designed for individuals who want to support the mission of EWH and gain access to our library of teaching and technical materials, the Chapter Dropbox.
Benefits:
Access to the EWH Dropbox containing: STEM outreach curricula, design projects and Projects That Matter background, teaching materials and more.

EWH support and advice on activities, including but not limited to: Design projects, STEM outreach, collaborations with local non-profits, equipment repair and donation preparation, testing and production of products, partnerships and projects abroad. (This service is limited for Supporting Affiliates, based on staff time and availability).
Professional Affiliation - Cost: $300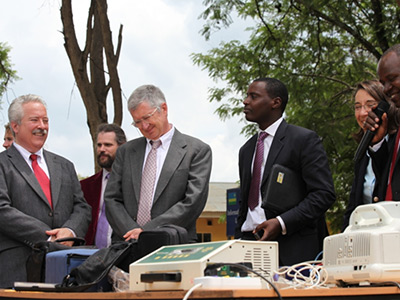 Professional Affiliation is designed for education and engineering professionals who would like to take advantage of the EWH resources available to Supporting Affiliates, as well as other benefits including significant savings on education materials such as EWH Kits.
+Additional Benefits
How to Join:
1) Upload the signed EWH Professional/Supporting Affliate Agreement form:Download and sign the Professional/Supporting Affiliate agreement (e-signature or print, sign and scan). Download here.
...
2) On the right side of this page, select your payment type (invoice or pay now).
3) Pay fees and/or fill out the Google form. If you choose to pay with an invoice, EWH will send you one via email once you have submitted the form.