Attend meetings and joint Chapter activities – Chapters may attend international or national conferences and organize visits between Chapters to host joint events. Individual Chapters often host invited speakers, hold professional development activities and conferences, form committees for various projects, and much more!

Fundraising – There are many ways to raise funds to help to improve the heathcare infrastructure in the developing world. Click here to see a list of ideas that EWH Chapters have used in the past.
Build EWH Kits – Chapter members learn engineering concepts and hands-on skills through building EWH Kits.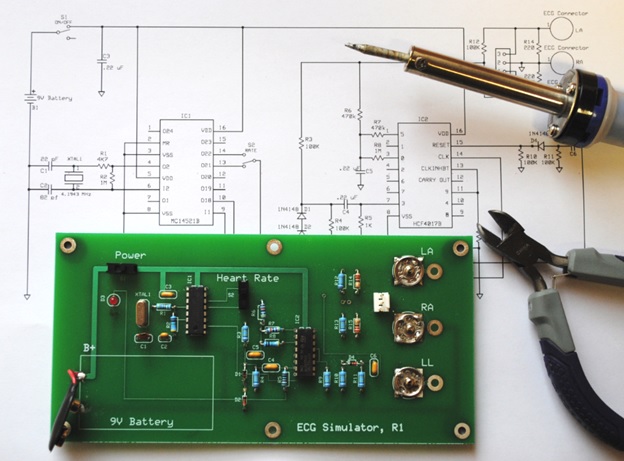 A kit build is an excellent activity for an EWH Chapter to host for its members to do together or to take to local high school or after-school programs to excite younger students about engineering. Kits are shipped with all parts and directions for assembly. Chapters may re-use kits in future activities, or return them to EWH to be used in training biomedical engineering technician students in developing countries around the world.
Organize training events– Beyond Kit builds, EWH Chapters can engage in the basics of medical device repair and preparation required for responsible equipment donation.
Evaluate and Repair Equipment – Chapters form partnerships to prepare medical equipment for service in the developing world.
Design novel technology – Chapter members can design specialized tools and equipment that EWH could manufacture for use in developing countries. We also invite active Chapters to participate in our annual Design Competition, which gives students the opportunity to design solutions to global health challenges and compete for cash prizes.

Work on other EWH projects – Chapter members find numerous other ways to help EWH in our mission to educate and inspire others, including helping to develop teaching materials, assisting with translation, and more!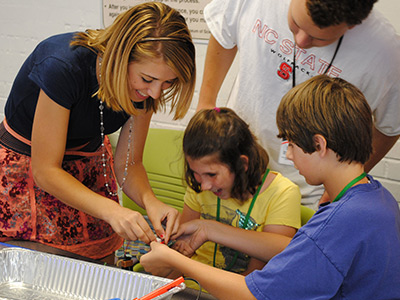 Teach STEM programs with local schools – Finally, Chapters can volunteer to teach STEM curricula and work with elementary, middle, or high school students. EWH STEM curricula teach a number of different engineering and science concepts while focusing on the needs of the developing world.

Click here to download a report of activities from the Virginia Commonwealth University Chapter -- winner of the 2013-2014 Chapter of the Year Competition.
If you have questions about Chapter activities, This email address is being protected from spambots. You need JavaScript enabled to view it. !