Coca-Cola, Stakeholders Enable Safe Births in Nigeria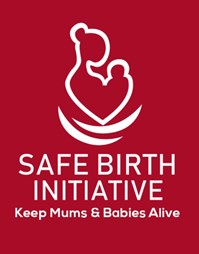 As we shared earlier this month, EWH joined with Medshare International in Coca-Cola Nigeria's "Safe Birth Initiative" to support the Ministry of Health in Nigeria in reducing maternal and newborn mortalities. We have just completed the two-week training of 20 biomedical equipment technicians from 10 public hospitals, focused on medical equipment essential to maternal and newborn health. Dr. Carmen Walker highlights the role biomedical engineering plays in lowering infant mortality, "The program was successful in that the students learned so much beyond just repair and maintenance. They were taught that life, especially that first breath, can be impacted by what a biomedical engineer does with the equipment that will be used at that crucial time."
Engineering World Health is proud of Dr. Walker's work in leading this important training, and proud to be part of the Safe Birth Initiative.
Dr. Carmen Walker with BMET Students (Left) and Full Group of Students and Sponsors (Right) During Graduation

We'd like to share with you Coca-Cola Nigeria's full Press Release:
Lagos, Nigeria, 29th October 2018 – Coca-Cola Nigeria over the weekend hosted stakeholders at a workshop on the topic: Enabling Safe Birth in Nigeria. The event was held under the auspices of the Safe Birth Initiative (SBI) sponsored by Coca-Cola in partnership with the Federal Ministry of Health, the Office of the Senior Special Assistant to the President on Sustainable Development Goals and an NGO, Medshare International Inc. 
The Safe Birth Initiative, which aims to support the attainment of the SDG targets on maternal and newborn deaths reduction, will focus on strengthening the capacity of selected public hospitals through procurement of vital maternal and neonatal medical equipment and supplies; training biomedical engineering technicians to improve equipment maintenance and uptime; and reactivating a large stock of abandoned medical equipment wasting away in public hospitals.
The workshop also marked the completion of the maiden SBI capacity training for 20 biomedical engineering technicians from 10 leading medical institutions across the country, comprising university hospitals, federal medical centres and general hospitals. The two-week training was conducted by US-based Engineering World Health (EWH) at the School of Biomedical Engineering, Lagos University Teaching Hospital.
In his opening remarks at the event, Public Affairs & Communications Director for Coca-Cola West Africa, Clem Ugorji, shared highlights of the SBI rationale and implementation plan. He said in addition to completing the first batch of the biomedical engineering technicians training, the consignment of equipment and supplies required for the National Hospital, Abuja had been fully delivered; the consignments for Federal Medical Centres in Ebute-Metta and Owerri and General Hospital, Alimosho, Lagos were scheduled to arrive in the coming weeks; while needs assessments were ongoing at six other approved hospitals to determine their specific needs.
Ugorji said Coca-Cola's commitment goes beyond donating equipment. Through the SBI, the company hopes to promote effective maintenance culture by empowering biomedical engineering technicians with the knowledge, skills, tools and confidence to take responsibility for ensuring maximum uptime for the new equipment, as well as reactivation of abandoned biomedical equipment in the target hospitals. "There is a limit to what our doctors and nurses can do with just their skills and passion, in the absence of the vital life-saving equipment required for effective diagnosis, testing and treatment", he said.
According to the National Demographics and Health Survey (NDHS), Nigeria loses as many as 576 women per 100,000 childbirths and 37 newborn deaths per 1,000 live births, placing the country among the worst ratios for both maternal and newborn deaths globally.
The Honourable Minister of Health, Prof. Isaac Adewole, represented by the Chief Medical Director of the Federal Medical Centre, Ebute-Metta, Lagos, Dr Dada Ademola, in his remarks, said, "We have always believed that our healthcare would improve with active collaboration and partnership from the private sector. The Safe Birth Initiative is a good example of such a partnership. Meticulous planning and identification of the needs of the beneficiary hospitals have been carried out with active involvement of partners and beneficiaries.
We commend our partners on this programme, Coca-Cola, the SDG Office, Medshare International and Engineering World Health and use this opportunity to call on other private sector players to join us in this battle to free our nation from diseases and major challenges in maternal and childhood health."
The workshop shed light on the challenges of maternal and newborn healthcare in the country; the national SDG targets on maternal and child health; the measures Government is taking to meet these targets; and how the SBI will support these measures. Among those present were Professor Chinyere Ezeaka, National President, Nigerian Society of Neonatal Medicine; Adesuwa Onyenokwe, Editor, Today's Woman; Dr. Carmen Walker, Chief Operating Officer of Engineering World Health's Nigeria BMET Program, as well as Mr. Eben Armstorng, Director of Biomedical Equipment Training & Repair Service, Medshare International.
Dr Bala Yusuf, representing the Senior Special Assistant to the President on SDGs, Princess Adejoke Orelope-Adefulire, said, "The Coca-Cola Safe Birth Initiative is working towards the third sustainable development goal – Health and Wellbeing for all, including our mothers and our children. This partnership is a classic example of what we can do when we combine our expertise and resources in support of the 2030 SDG agenda. We hope this event will strengthen our resolve to continue to work together as policy makers, development practitioners, academics, but more importantly as concerned citizens, in support of the 2030 agenda of the sustainable development goals."
The official launch of the Safe Birth Initiative and inauguration of the first set of SBI equipment in the country will be performed by the Honourable Minister of Health, Professor Isaac Adewole, at the National Hospital in Abuja next week.
For more information about SBI, please contact Linda Okondo, Communications Manager at lokondo@coca-cola.com.
About Coca-Cola
The Coca-Cola Company (NYSE: KO) is a total beverage company, offering over 500 brands in more than 200 countries and territories. In addition to the company's Coca-Cola brands, our portfolio includes some of the world's most valuable beverage brands. We're constantly transforming our portfolio, from reducing sugar in our drinks to bringing innovative new products to market. We're also working to reduce our environmental impact by replenishing water and promoting recycling. With our bottling partners, we employ more than 700,000 people, helping bring economic opportunity to local communities worldwide. Learn more at Coca-Cola Journey at www.coca-colacompany.com and follow us on Twitter, Instagram, Facebook and LinkedIn.