October News: Virtual Programs and More!
Dear Friends of EWH,                                                       October 2020
We have been busy this Fall wrapping up our summer virtual exchange programs, connecting with University Chapters on new activity ideas, laying the groundwork for more STEM outreach efforts, and preparing for our Virtual Winter Institute!
Thanks to everyone who participated in the virtual BMES and ACIEE conferences this month. We had a wonderful time sharing our passion for inspiring, educating, and empowering the global biomedical engineering community. We look forward to meeting in person next year!
And lastly, a reminder: the 2021 Summer Institute application is open. Programs in Guatemala, Rwanda, and Tanzania are open to all STEM University students. Space is limited, so apply early.
Thank you for empowering the biomedical engineering community with us,
Tojan B. Rahhal, PhD
President & CEO
---
F
or January, 2021, we invite engineering university students to join our newest program: the Virtual Winter Institute. For 3 weeks, participants will learn and work in international teams with an experienced mentor.
Students from the US, Uganda, and more will explore biomedical device design and develop solutions to health challenges in low-resource settings.
This program will be run in partnership with Makerere University in Uganda. Applications are due by December 1!
| | Why Wait For Giving Tuesday? | |
| --- | --- | --- |
You can give today!
Nobody likes the flood of emails that come with Giving Tuesday. This year, EWH promises not to send you a single email that day - but we need your support today:

Let's get back to work in 2021.
Join EWH in Guatemala, Rwanda, and Tanzania for 1 month of technical and language training followed by 1 month of clinical experience as a volunteer equipment technician.
On average, Summer Institute participants repair 75% of the equipment they touch, including oxygen concentrators, infant incubators, and autoclaves. Your work with EWH helps our partner hospitals continue to deliver quality care to their patients.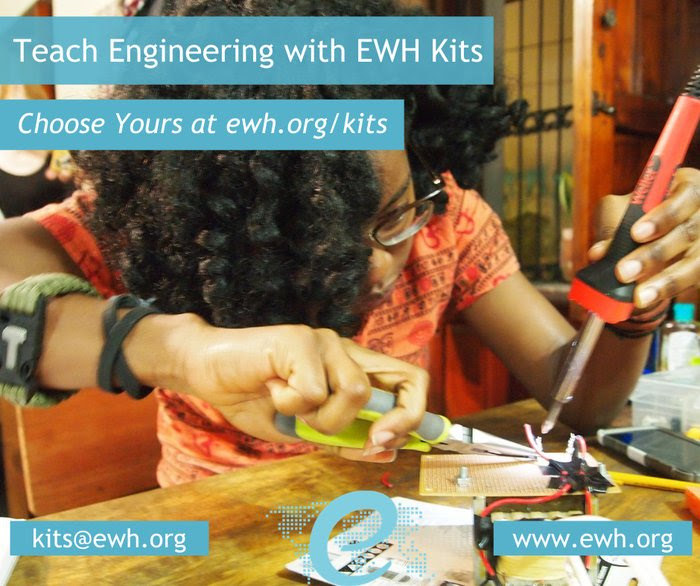 Looking for a hands-on engineering and circuitry activity for your home and virtual classes? Choose one of EWH's 3 Kits to get started. All handbooks and teaching materials are available on our website.