Overview
The January Institute in Guatemala is a three-week winter program open to students from George Mason University and Rochester Institute of Technology. After completing a training course during the Fall semester, program participants are then placed in small groups to volunteer in public hospitals of Western Guatemala.  The trip starts with a few days of orientation and Spanish lessons in the city of Quetzaltenango (also called Xela). Students then move to their hospital placement city for the next two weeks, where they will assist with critical medical device repairs, translation of manuals, preventative maintenance, and other services. Experienced EWH staff are on the ground to supervise and assist the volunteer groups with technical repairs, translation, and any other issues. The last weekend is spent in Antigua, Guatemala, for a final conference where groups present on their experiences.
Spanish language experience is highly preferred, but not always required. No experience with medical device repair is required -- students will learn this in the Fall training course.
RIT & GMU students apply to the program directly through their school.
Depending on enrollment capacity, this program is sometimes open to EWH Alumni (those who have completed a previous EWH trip). If you are an EWH Alumnus and are interested in attending the program, please contact guatemala@ewh.org.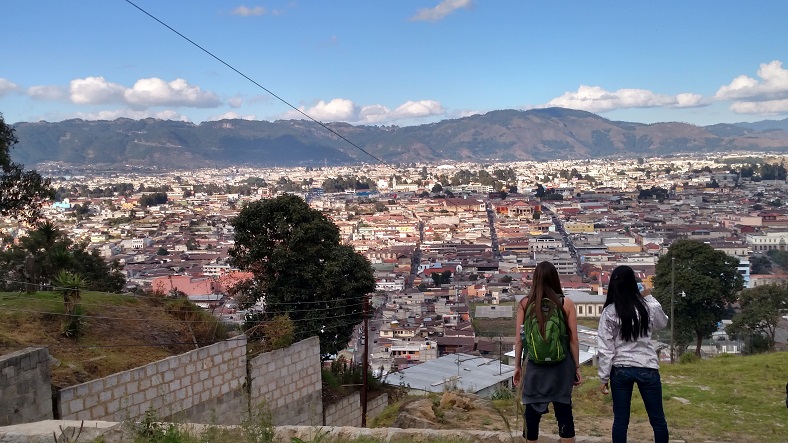 SCHEDULE AND COST FOR 2019
COST: $3500

*$3300 for RIT Students departing on the 12th
Cost Includes:
| | |
| --- | --- |
|  - All tuition fees at language school |  - Emergency evacuation insurance  |
|  - Language training |  - Housing for three weeks |
|  - Cultural training |  - Most meals |
|  - Pre-departure information and guidance |  - Hospital briefings |
|  - Repair supplies for hospital work |  - Technical supervision & assistance |
|  - Organized group excursion |  - Full-time in-country staff available 24/7 |
|  - In-country mobile phones |  - 24 hour safety hotline |
|  - Private transport to & from airport |  - EWH lab & lecture curriculum |
 Cost does not include any tuition fees to RIT or GMU, flights, or medical care insurance.
2018 Guatemala Schedule (December 26, 2018 - January 19, 2020*)
*end date for GMU students, RIT students should contact EWH to confirm their departure date depending on course schedule
ARRIVAL: Tuesday, December 26 by 2 p.m.
Arrive at La Aurora International Airport, Guatemala City.
Transport provided to Quetzaltenango, then meet host families.
If you cannot arrive before 2 p.m. on 12/26, you must arrive the evening of December 25. EWH will arrange a hotel for you near the airport. 
ORIENTATION: December 27 - January 1
Homestay in city of Quetzaltenango (aka Xela).
Language, Culture and Medical Equipment orientation.
HOSPITAL WORK: January 2 - January 16
Homestays in cities of Mazatenango, Retalhuleu, and Totonicapan.
Weekdays: Work in hospitals.
GROUP EXCURSION: Dates TBD
An overnight stay at Finca Anita, a coffee farm. We will tour the farm, learn about traditional farming techniques and how coffee is made, and hike around the nature trails.
Private transportation is provided.
There is also a free afternoon in Xela the day before the conference (see below).
FINAL CONFERENCE: January 18
Jan 17: Transport provided from hospital cities to Antigua, and free afternoon in Xela.
Jan 18: All day conference in Xela.
DEPARTURE: January 19.
Flights after 12 noon are preferred.
Transport provided from Xela to Guatemala City airport.