DTU-EWH Summer Institute Nepal
---
DTU - EWH Summer Institute Nepal
Training and service trip in partnership with the Technical University of Denmark.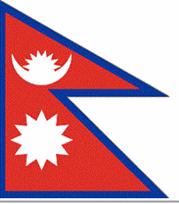 Through the DTU-EWH Summer Institute Nepal, students will help repair much-needed medical equipment in Nepal as the country continues to recover from devastating earthquakes. 
This program is only open to previous EWH program participants (EWH Alumni) and new students from Nordic Five Tech alliance schools (Aalto University in Finland, Chalmers University of Technology in Sweden, Technical University of Denmark, Royal Institute of Technology in Sweden and Norwegian University of Science and Technology).
New students will complete a 3-week preparatory course in June 2022 at Technical University of Denmark (DTU) in Lyngby, near Copenhagen. Read more about this course here.
OVERVIEW
The Summer Institute in Nepal places up to 20 program participants for 6 weeks to assist hospitals with critical medical device repairs and other services. After the training course at DTU, students will travel to Kathmandu, Nepal. Our partner, Volunteer Society Nepal (VSN), arranges homestays and provides Nepali courses. After a few days of language and cultural training in Dhulikhel (just outside of Kathmandu), students begin working in small groups (2-4) at an EWH partner hospitals throughout Nepal. Participants will install and repair hospital equipment, train and work with local staff, and perform a multitude of other tasks utilizing their engineering skills and knowledge.
To experience the culture and way of life in Nepal, participants will stay with homestay families. EWH and in-country partners will handle all local transportation, most meals, and accommodation. Participants will be supported in Nepal by an experienced on-the-ground- coordinator from EWH and a local partner volunteer service in Nepal. Participants will also be provided with cell phones and emergency insurance.
Read the 2019 Program Report or view the 2019 photo album to learn more.
Costs
The price of EWH Nepal tuition is US$5,000.
Tuition for the preparatory course at DTU is free for members of the Nordic5Tech Alliance.
Non-DTU students taking the preparatory course can be accommodated in student housing- reach out to acco@adm.dtu.dk for details on availability and pricing.
There is a US$25 application fee. See the "Apply Now!" section at the bottom of this page.
If you have any questions regarding this program or the application, please email us at nepal@ewh.org. 
Course and Trip Schedule:
Technical University of Denmark, Lyngby: June 13 - July 1, 2022
Course at DTU: Preparatory course for Engineering World Health, Summer Institute
DTU Course 22446 OR previous participation in an EWH program is a prerequisite for participation in the DTU-EWH Summer Institute in Nepal. The DTU Course is only open to students from Nordic Five Tech schools.
Students who have already participated in a previous EWH Summer or Winter Institute are considered EWH Alumni and are not required to complete DTU Course 22446. EWH Alumni will join the students in Nepal.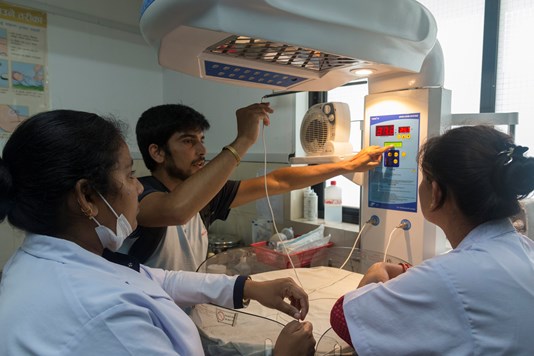 Schedule:
This schedule is tentative.
Technical University of Denmark, Lyngby (June 13 - July 1)
Course 22446: Preparatory course for Engineering World Health, Summer Institute
EWH Summer Institute begins (July 3)
Students from Nordic 5 and EWH Alumni arrive in Kathmandu, shuttle to Dhulikhel, no later than 10 p.m. Meet host families.
Dhulikhel, Nepal (July 4 - July 8)
Nepali language and cultural training by Volunteer Society Nepal.
Host Hospital (July 9 – August 11)
July 9: Transportation to partner hospitals, introduction to host families, hospital placements begin
July 10 – August 11: Work in host hospital, Sunday through Friday, or as determined by the hospital supervisor
End of Program Conference (August 12)
August 11: Travel back to Kathmandu
August 12: Final Conference in Kathmandu
August 13: End of program, transportation to airport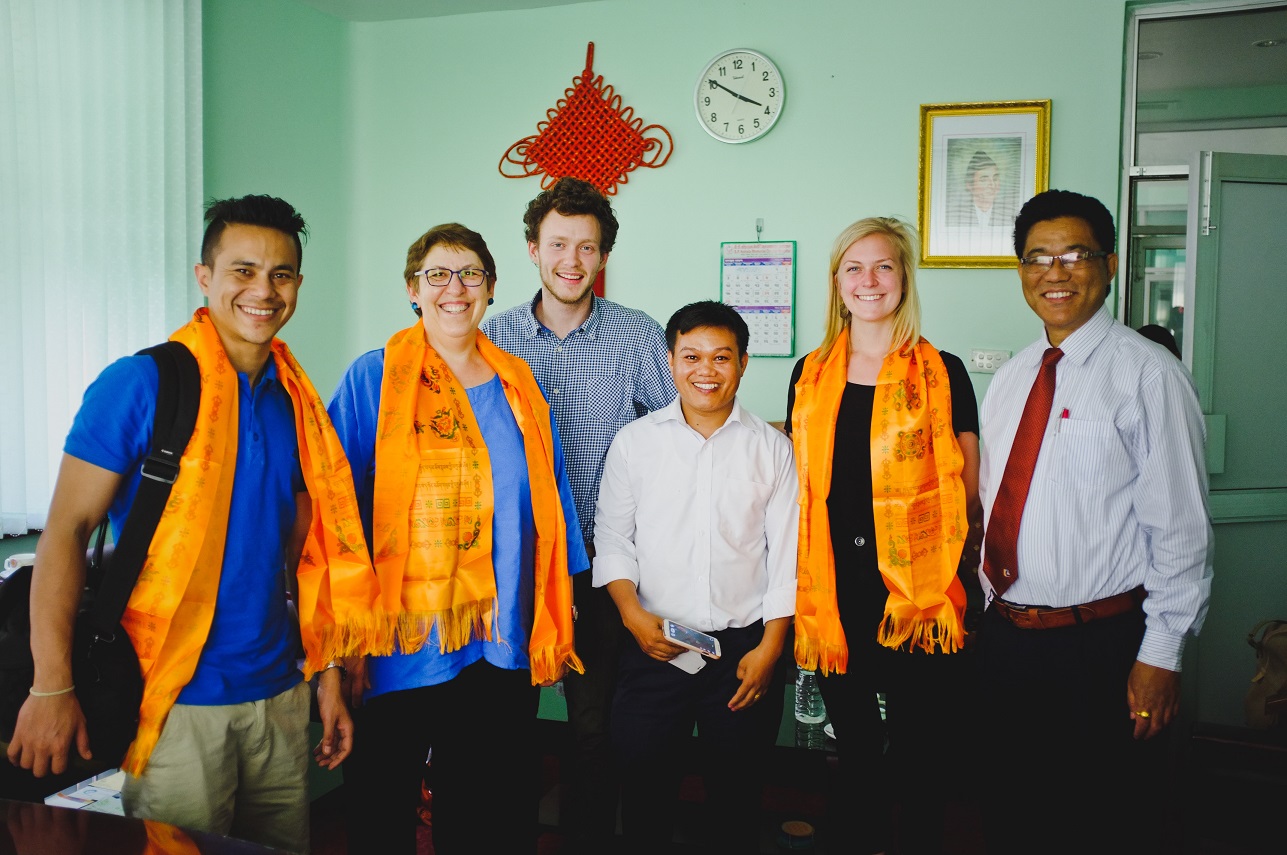 Apply now! Complete Nepal Summer Institute applications here.
Application Deadlines: 
| | | |
| --- | --- | --- |
| Window | Apply By | Hear Back by |
| First Decision | December 1 | Early January |
| Final Decision | February 1 | Early March |
To be eligible for the EWH Summer Institute, you are required to submit a $25 application fee to Engineering World Health. After you submit the fee online, you will be taken to the EWH Dashboard, where you can create an account and start your application.
To pay the fee online via Paypal (no Paypal account required), please follow these directions:
1) Use the box and button at the bottom of this page to pay the fee via Paypal. Please indicate the name of the Summer Institute applicant in the box, which will make it clear which applicant the fee should be credited to. It is possible for the fee to be paid on behalf of the applicant by another party.
2) Follow the instructions on Paypal to make the $25 payment, either by credit card or Paypal account.
3) After successfully completing the payment, click on either the yellow box that reads "Return to Engineering World Health", or the blue box that reads "Return to Merchant" to access the EWH Dashboard.
If you experience any difficulties, please contact EWH at summerinstitute@ewh.org