Building for Engineering Education Around the Globe
EWH Kits are fun and challenging hands-on activities that help students learn important concepts needed by both engineers and technicians. Once a Kit is assembled it can be used for teaching additional concepts in the classroom or lab, or even returned to EWH to be used in teaching technicians and future engineers in low-resource environments. See our Kit Projects for activity ideas and more advanced projects. If you are interested in STEM activities for younger students, check out our TeachBME webpage.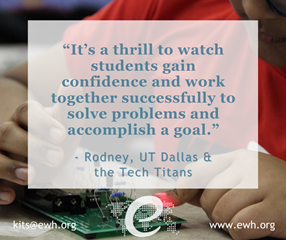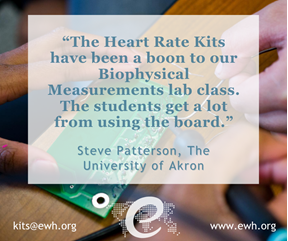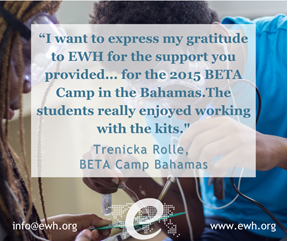 Order Kits using our online order form: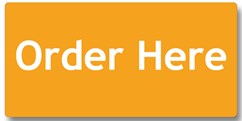 Who builds Kits?
EWH University Chapters build Kits to engage students in activities that support EWH's mission.
Engineering classes build Kits to introduce students to technical skills and bio-instrumentation.
High school classes build Kits to teach technology principles and hands-on skills.
Creative teachers build Kits to promote discussion of technology and global health inequities.
Anyone who wants to learn engineering skills and support engineering education, including some of our past purchasers:

EWH Chapters are eligible for Kit Financial Aid to support and expand their Kit Activities. Click here to learn more.
What do you need to build a Kit?
Soldering iron and solder
Workspace with electrical connection
Wire cutter
Interest in learning about circuits and electrical components
9v battery (excluding Heart Rate kit)
Find everything you need at EWH's Amazon store: https://www.amazon.com/shop/engineeringworldhealth. EWH is now an Amazon Affiliate - we earn a small percentage from qualifying purchases. Buying from our Amazon store helps support this program!
For a quick start, this soldering kit has what you need:
Completed Kits returned to EWH will be distributed to science and engineering education programs around the world! 
If you work in science and engineering education and would like to request completed Kits to be used in your classroom, please email kits@ewh.org.
EWH KITs:
EWH Kit Pricing:
The first 30 Kits you order are 50% off! And free shipping on small orders (1 or 2 kits).
Quantity

List Unit Price

EWH Chapters

and Educators 

Unit Price

1-10

$65.00

$45.00

11-20

$60.00

$43.50

21-30

$54.00

$42.00

31-40

$45.00


$40.00

41 or more

$39.00

100 or more

Contact us for specialized pricing
Ordering:
Order any of our kits using the ONLINE ORDER FORM
Please allow 5 business days for processing, plus any shipping time for delivery. Expedited shipping may be available, please email kits@ewh.org to request. 
Engineering World Health's Biomedical Instrumentation Kits are educational tools only and are not to be used for any other purpose, including any medical, diagnostic or other laboratory applications.
Returning EWH Kits: You are welcome to keep EWH Kits; however, if you would like to help improve training and education in low-resource settings, return assembled kits to the EWH address below.  
Engineering World Health
Attn: Kits
331 West Main Street, Suite 511
Durham, NC 27701
Interested in designing EWH Kits? More Kit projects are in development, and we welcome groups who would like to work with us on these projects.