Building for Engineering Education Around the Globe
EWH Kits are fun and challenging hands-on activities that help students learn important concepts needed by both engineers and technicians. Once a Kit is assembled it can be used for teaching additional concepts in the classroom or lab, or even returned to EWH to be used in teaching technicians and future engineers in low-resource environments. If you are interested in STEM activities for younger students, check out our TeachBME webpage.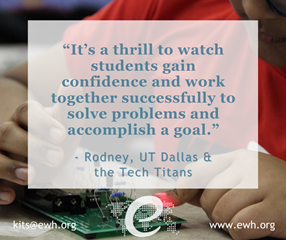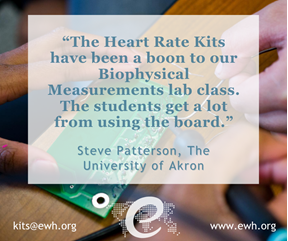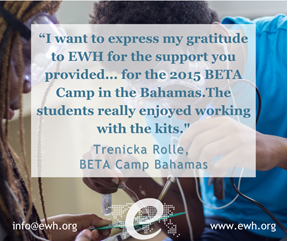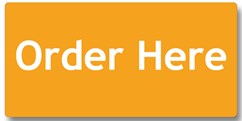 EWH Kits:
Find out more about each Kit by clicking on the images below. Each page includes assembly instructions, lab activities, and more. Engineering World Health's Biomedical Instrumentation Kits are educational tools only and are not to be used for any other purpose, including any medical, diagnostic or other laboratory applications.
The Optical Heart Rate Monitor Kit is available in a reusable, plug and play version. No soldering required! Ideal for home use and virtual learning. Visit the Heart Rate Monitor Kit page for more details. Available for pre order for delivery on October 15.
For a quick start, this soldering kit has what you need. If you're a student, you can try Amazon Prime's 6-month trial for free 2-day shipping: https://amzn.to/33SQKFV. EWH is now an Amazon Affiliate - we earn a small percentage from qualifying purchases. Buying from our Amazon store helps support this program! 
Who builds Kits?
EWH University Chapters, engineering classes, high school science classes, creative teachers, engineering clubs, and anyone who wants to learn engineering skills and support STEM education! Some of our past purchasers include:

EWH Kit Pricing:
EWH Chapters are eligible for Kit Financial Aid to support and expand their Kit Activities. Click here to learn more.
Quantity

List Unit Price*

EWH Chapters

and Educators 

Unit Price*

1-10

$65.00

$45.00

11-20

$60.00

$43.50

21-30

$54.00

$42.00

31-40

$45.00


$40.00

41 or more

$39.00

100 or more

Contact us for specialized pricing
*add $15 for Plug and Play price
Ordering:
Order any of our kits using the ONLINE ORDER FORM
Please allow 5 business days for processing, plus any shipping time for delivery. Expedited shipping may be available, please email kits@ewh.org to request.